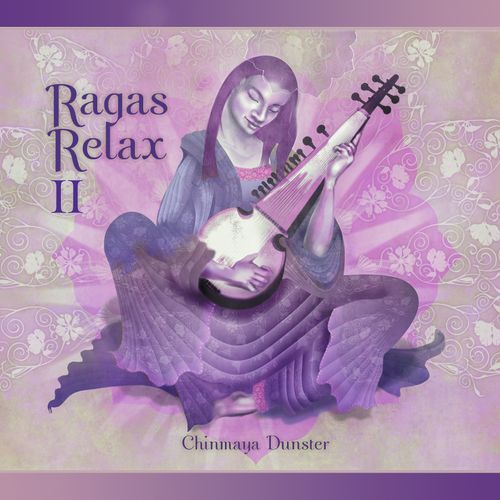 Ragas Relax 2 ~ by Chinmaya Dunster
Twelve duets between the Indian classical stringed instrument the sarod and Spanish classical guitar. Each melody is based on a classical Indian raga scale, with chords on the guitar formed only from the same notes used in the raga. 
Chinmaya keeps the arrangements sparse, so that there is a balance of sound and silence between the notes. The result is twenty-five strings (nineteen on sarod, six on guitar) vibrating in resonance, creating a harmonic tapestry which is deeply relaxing.
"Indian classical music needs a certain understanding in you... a deep understanding of sounds and silence -- because music consists of sound and silence. It is not only sound, it contains silence in it".     
~ OSHO